Customized Internet Web Page
This service consists of a maintained, customized, password-protected Web site designed exclusively for your company. The Web page not only allows you to view your latest site-specific weather reports but also offers a full suite of regional weather charts, graphics, radar (where available), and satellite imagery. Your users can access their customized Web page from their office, home or notebook computer on the go.
Interactive Views
These innovative, state of the art maps contain color-coded icons that directly link to real-time offshore buoy and ship observations, coastal and inland observation stations, and radar sites so you can monitor the actual measured weather, wind, wave, and radar around your assets. These views also have icons at your site-specific forecast locations that link directly to your latest forecasts. Both satellite imagery and interactive views have worldwide coverage.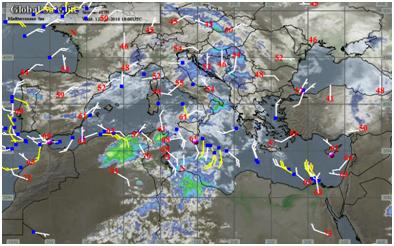 GIS Views (Geographic Information Systems)
The latest development from WWT, these maps have everything the Interactive Views contain and they also allow you to add or remove geographical, weather, and tropical layers on the mapping system. You choose what parameters and icons you wish to display, and the website remembers your settings. You can easily zoom in on any region, and there are also pan and resize capabilities.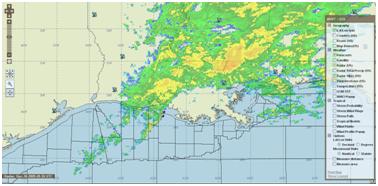 Worldwide Satellite Coverage
For each of your operating regions, local infrared satellite imagery is made available through the website. Each view allows the user to custom animate the imagery, with up to 50 of the latest images stored and various animation speed settings.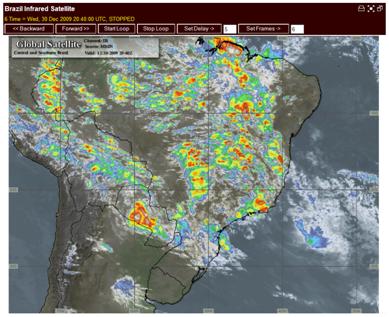 Weather Charts & Graphics
Each region also has a variety of forecast charts & graphics. These detailed charts include wind & wave forecast, synoptic forecast outlook, precipitation forecast, synoptic satellite analysis, and flight level winds forecast. Many graphics are also customizable depending on the requirements of your project/operations.