Wilkens Weather Live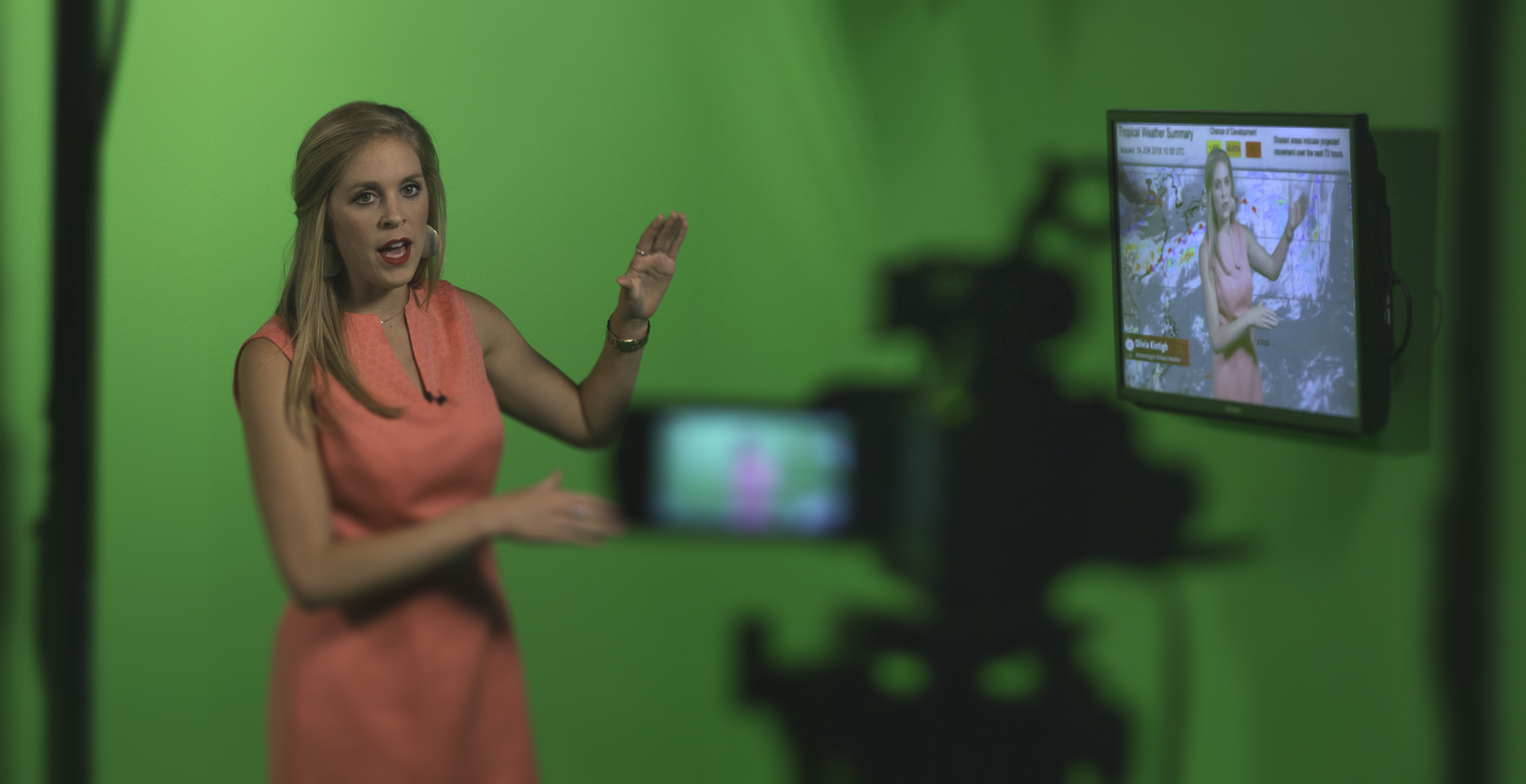 Get a head start on the day's operations with Wilkens Weather's dynamic video broadcast, Wilkens Weather Live (WWL). This upbeat and informative broadcast focuses on marine weather impacts for the offshore oil and gas industry.
Each weekday, one of our meteorologists will present a region-specific overview of current and future weather conditions that will impact your daily operations. During tropical season, a more detailed analysis and forecast is presented for active tropical cyclones and any significant areas of tropical development.
Customized briefing videos are produced daily and weekly for various clients around the world.
Wilkens Weather Live will reveal critical information such as:
Real-time weather including satellite, radar, and offshore observations
Wind and wave trends over the next 3-5 days
Local and regional weather patterns
Severe weather
Clear and concise, in-depth analysis of tropical activity
Forecast model comparisons (GFS, ECMWF, etc)

Meet Meteorologist Olivia Kintigh
A Houston native, Olivia received her Bachelor of Science in Meteorology with a minor in Broadcast Journalism from the University of Oklahoma. Before working with WWT, Olivia worked as a meteorologist in television where she gained experience forecasting various types of weather including severe weather, winter weather and tropical cyclones. She is also a member of the American Meteorological Society.